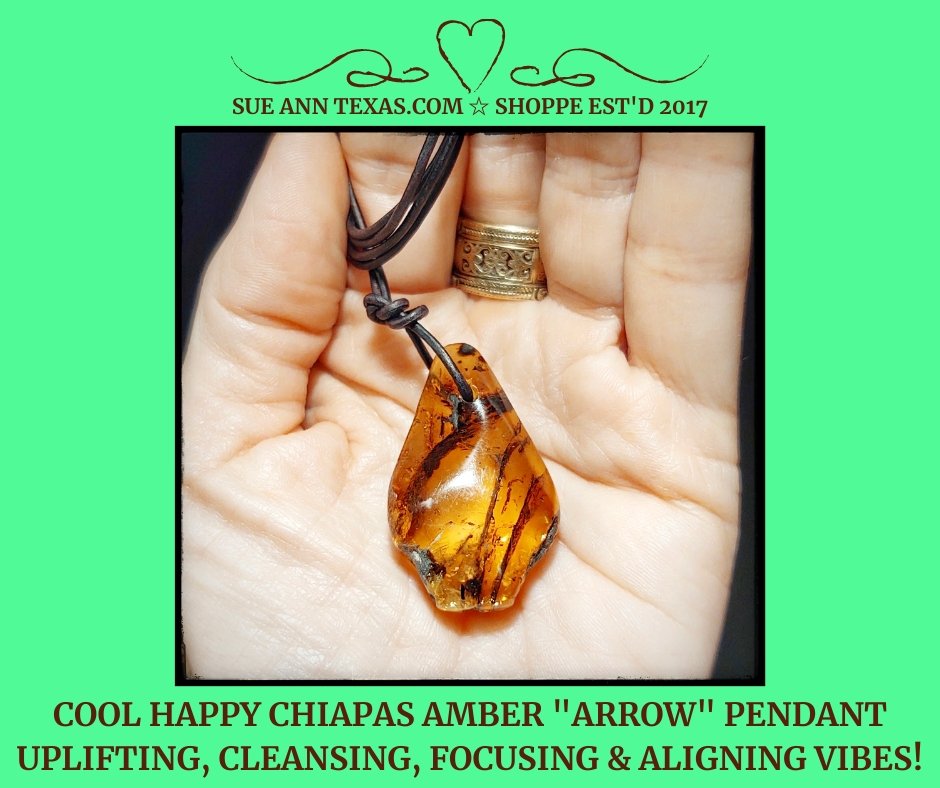 Chiapas Amber "Arrow" Pendant ☆ Uplifting, Focusing, Aligning & "Light Warrior" Vibes
Golden Hours, Self Confidence!
I Love this powerful piece! Filling my life with Amber has been immeasurably helpful lately, and this small Chiapas had me seeing Jaguars the first day I wore it, it got my synced up to stand up for myself in a very big way! It continues to lend it's strong energies to my throat chakra and helps me voice my truths clearly and with more precision! The golden energies packed in the piece help add to my 'golden glow' and already plan on connecting well with my future crystals. Immediately a 'game changer' piece for me.